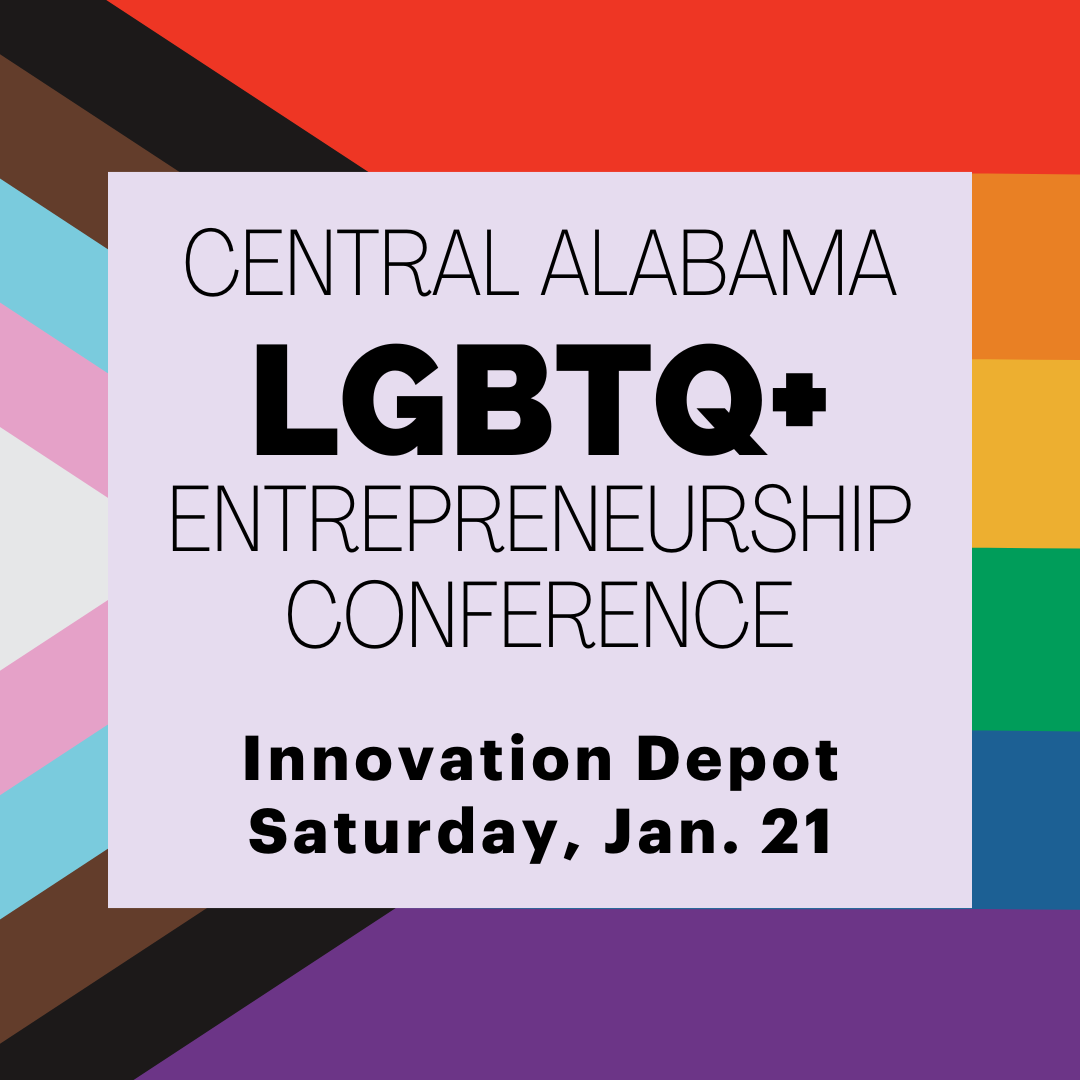 Free Event
LGBTQ+ Entrepreneurship Conference
Celebrate YOU!
Thanks to a generous grant from the Community Foundation of Greater Birmingham, Innovation Depot is hosting a conference for LGBTQ+ entrepreneurs.
Date: Saturday 1/21/2023
Time: 10am - 4:30pm
Location: Innovation Depot
1500 1st Ave N
Birmingham, AL
Parking: Free & on-site
Cost: $0
The event will feature
Networking Opportunities
Wellness Panel
Launch Your Side Hustle
Marketplace of LGBTQ+ small businesses
LGBTQ+ business support organizations
Pitch competition - Win up to $500 for your startup or small business!
Thank you to our sponsors!